Dear Voters,
Are you yawning yet about the 2020 elections. Probably not. You are either, like me, a little worked up, or you refuse to notice.
If you are worked up and want something to do, check out this page. It is a spreadsheet that tells you which of more than 20 democratic candidates will be allowed to participate in the Democratic debates.
https://docs.google.com/spreadsheets/d/1dHSFg0jrAeIAqDlFZqAu-5N2x-wk8PT-6H4DbCendUM/edit#gid=1699107941
If you have a candidate you want to hear from on the debate stage, you may want to give them some money, if they haven't hit the magic "65,000 supporters" number. (That is a prerequisite for being considered a serious contender.) You don't have to give a lot. Five bucks is enough. I've given to four different candidates so far.
If you are still refusing to notice and need a hook to get your attention,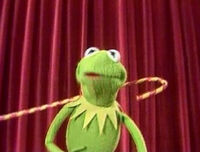 listen to a few of the lesser knowns. It is amazing how nice some of them are. For example, there is Eric Swalwell, an Iowan whose parents are still amazed that one of their sons is not a Republican.
If you are a Republican who wants a choice, you have one. His name is Bill Weld. This guy is an outside the box thinker and a man of principle. Supposedly, Bob Corker and John Kasich are still considering a run.
Bill Weld
After you are hooked, there is lots that you can read to help you make up your mind about what is good for our democracy.
See you on the trail.
B